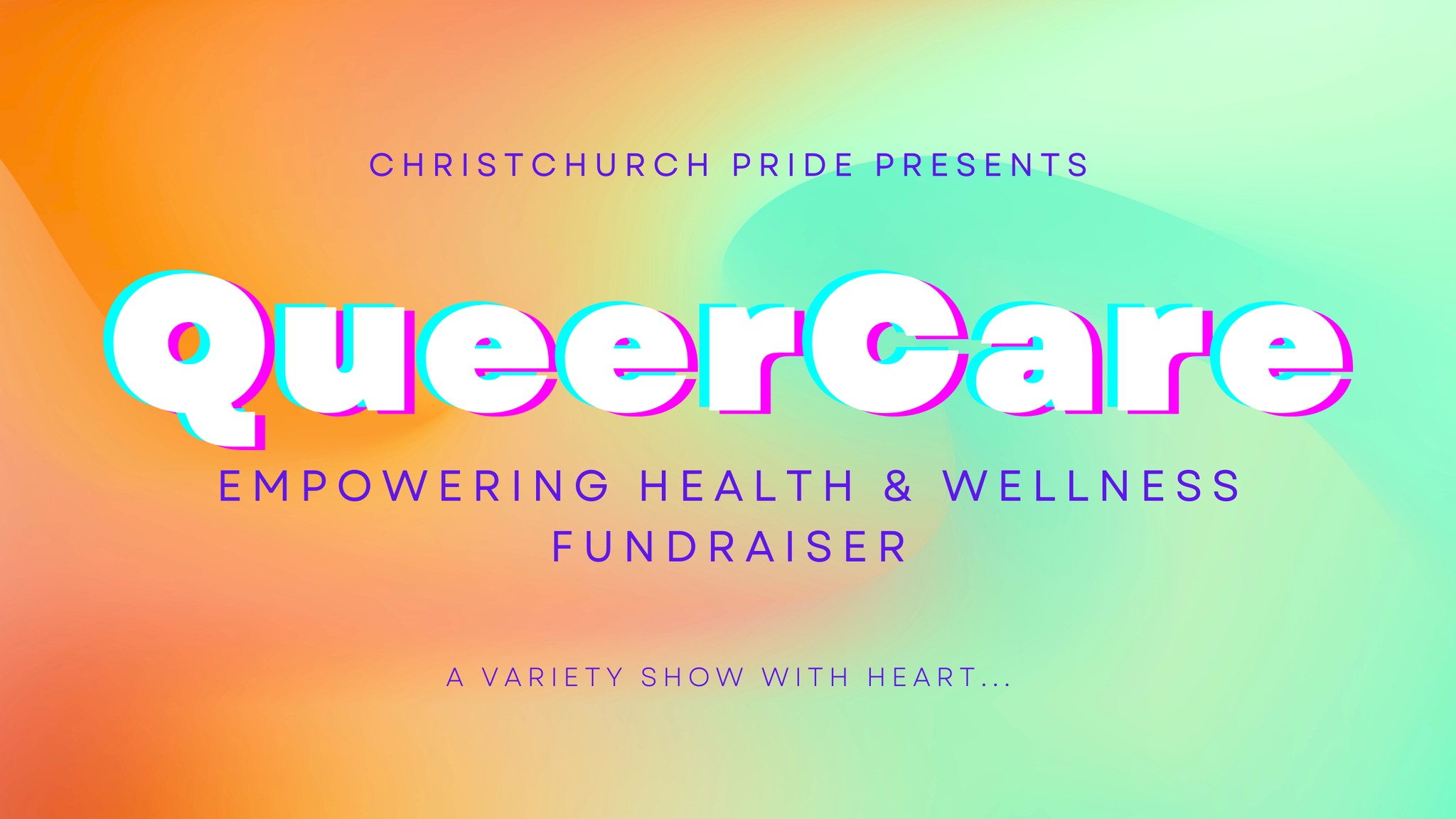 Health & Wellbeing is something as a community we all need to go is on, and we here at Christchurch Pride want to help our community where we can. So we've made a promise to ourselves. We will do more.
September 8th marks 'Give Out Day' a NZ wide queer fundraising event that Chch Pride is excited to participate in. All funds raised on the night will be matched by donors, and we are using the total of our raised funds to honour the memory of a loved and adored member of our community whom we recently lost. We will also be launching our new Health & Wellbeing fund. Join us on the night to find out more about how this money will help our community.
Please join us in a celebration of life via a little Variety Show, with poetry, drag performers, burlesque, music and more. We will have raffles and silent auctions with an array of fabulous prizes.
Get your tickets here – PAY WHAT YOU CAN.
All sales go towards our fundraising goal.